Confidence in every rep, at-home workouts for you.
Download the Go ARENA app to get training programs designed by pro trainers with you in mind.
Learn More
Progress in as little as
ten minutes per day.
Building strength requires consistent progressive training. With ARENA, we've made it easier than ever to hit your fitness goals.
Our powertrain eliminates momentum and provides constant resistance per rep. Work more, with less weight!
Get Started
See it in your space using Augmented Reality.
Smaller than a yoga mat. Replaces a gym full of weights.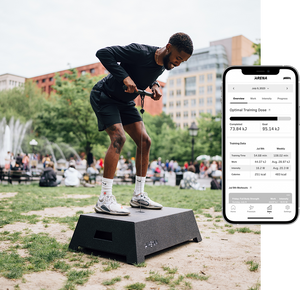 Track your progress with real-time training data.
The ARENA Platform measures your workouts in real-time with unprecedented precision and accuracy.
Every week, the Go ARENA App automatically calculates your Optimal Training Dose (OTD) based on previous performance data. Your OTD tells you how much work your muscles need to complete each week in order to see progress.
This weekly training goal aims to maximize performance gains with minimal time.
Your strength coach.
The Go ARENA App offers adaptive weekly training goals, advanced training features, pre-programmed workouts, and a number of strength programs written by experts.
The workouts
New workouts dropped every week.
Weekly, you'll receive:
(3) new strength focused circuit style workouts
(3) new HIIT-style workouts
(1) new recovery workout
Log your progress and start seeing your results.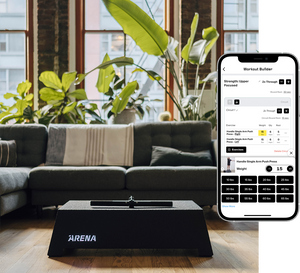 Skip the lines,
commute and logbook.
For those who love to lift, but want to do your own thing, workout builder and freestyle mode have you covered!
Customize every workout to get exactly what you need. Your goals, your schedule, your ARENA.
Get Started
You get one body.
We help it live vibrantly.
Unlock your potential by building strength! It boosts your immune health, bone density, confidence, longevity, and resilience.